Private Inside Story
Discover the interiors of stunning Art Deco buildings.
Duration: 1 hour and 30 minutes
Price: $55 per person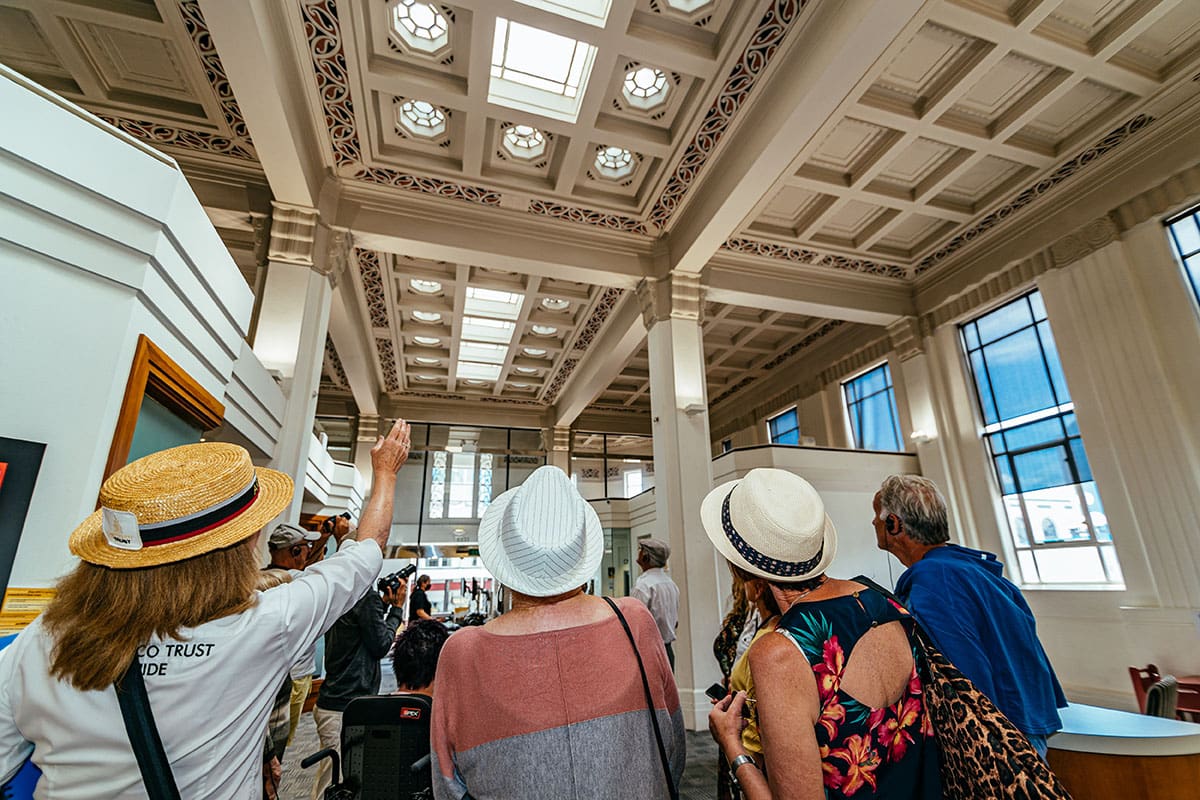 A special private tour that lets you discover the interiors of a selection of stunning Art Deco buildings not usually accessible to the public. You will view design details from the Art Deco era in windows, doors and stair banisters. Available weekdays only (excluding public holidays).
Advance bookings are essential for all private tours with a minimum of 48 hours notice. During peak season availability for this walk is limited – but please do enquire about our daily walks.