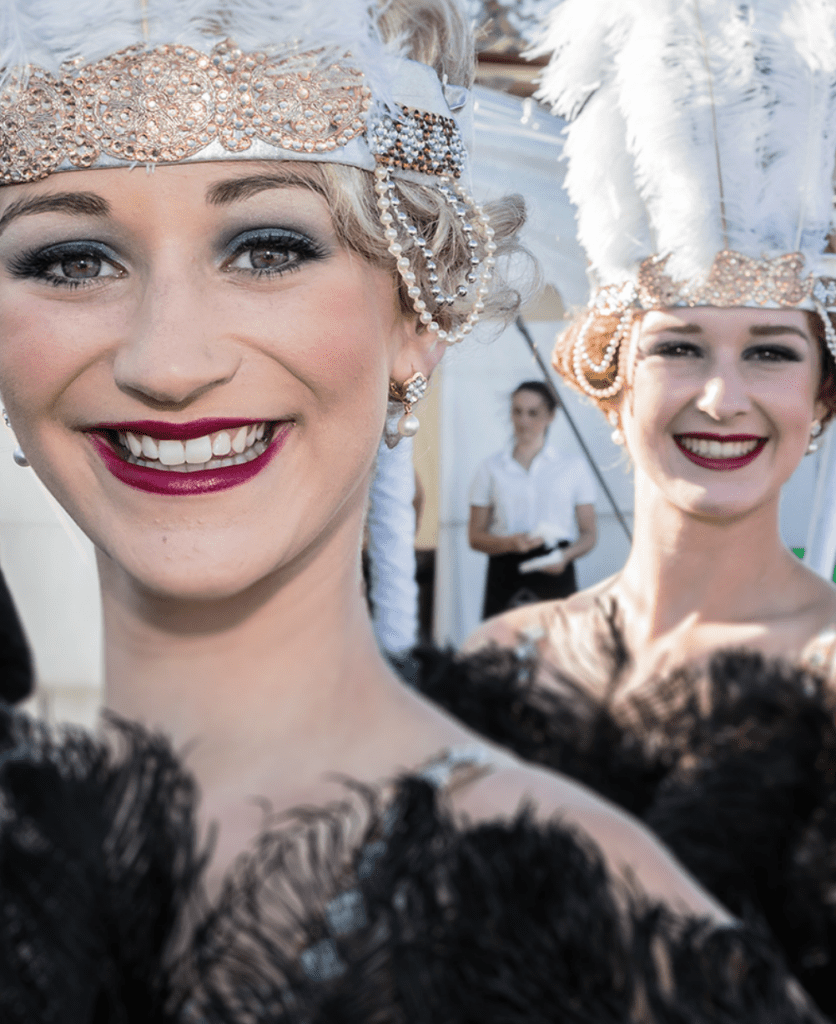 The Festival programme is FREE and widely distributed throughout New Zealand.
If you would like us to mail you a copy, we just ask you to cover the cost of postage.
Art Deco Festival Napier

The Art Deco Festival Napier has grown into one of the greatest dress-up shindigs you'll ever attend. But more than that, it's a celebration of the resilience and spirit of the people of Hawke's Bay who, 92 years ago courageously rebuilt their town and their lives following the catastrophic 1931 Earthquake; and of the vibrant, creative east coast community Hawke's Bay has grown into.
Over four days every February this celebration takes over the streets, restaurants, cafes, bars, theatres, galleries, music venues, parks and homes of Hawke's Bay (and even the skies above) with hundreds of events to choose from. It's a summer festival like no other!
Whether you are an avid Art Deco enthusiast, love the romance of a bygone era (and a good dress up) or simply want to kick back and have a great time with family and friends in our lively little region, exactly how you Deco is up to you. But one thing is guaranteed, you will be back for more.
Thursday 15 February – Sunday 18 February 2024
---
---
Please check your junk email folder in case your confirmation email went in there, if no email is received, please contact the Trust.
Charity Registration # CC21328