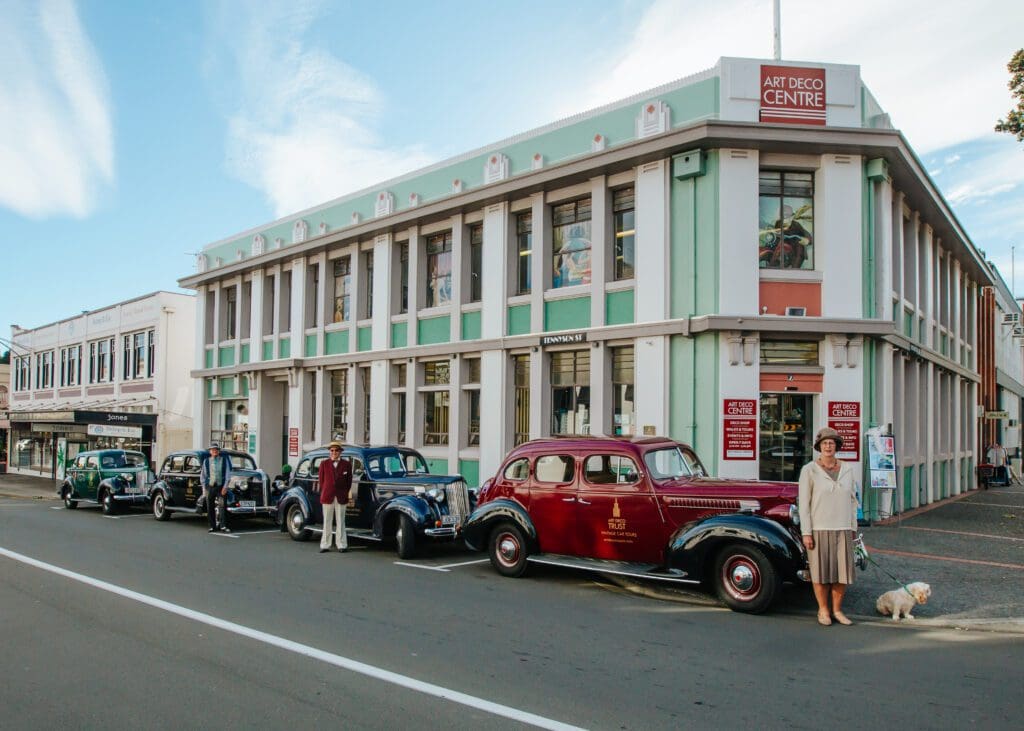 2023 AGM Notice
Notice of Art Deco Trust Inc. 2023 AGM
Notice is hereby given that a general meeting of the Art Deco Trust Inc., will be held at 5.30pm, on Wednesday, 29 November 2023, in the main foyer of the MTG Hawke's Bay, Napier, for the purpose of accepting the chair's annual report, adopting the audited financial statements for the financial year ending 31 August 2023, the election of one (1) board member, and passing a resolution to reappoint two (2) board members.
Please RSVP attendance/apology by Monday, 20 November 2022 to Jeremy Smith, Heritage Manager/GM at hm@artdeconapier.com or click the link below.
Click the buttons below to download the 2023 AGM Papers (Notice of Art Deco Trust AGM, 2022-23 Chairs Report and the minutes of the 2021-22 meeting, current Board composition), the 2022-23 Audited Financial Accounts, and the Board Member Nominations form.

Learn about Napier
Explore the charm of Napier – New Zealand's Art Deco gem! Unearth its rich history, stunning architecture, and vibrant culture. Click here to learn more about Napier's captivating allure!