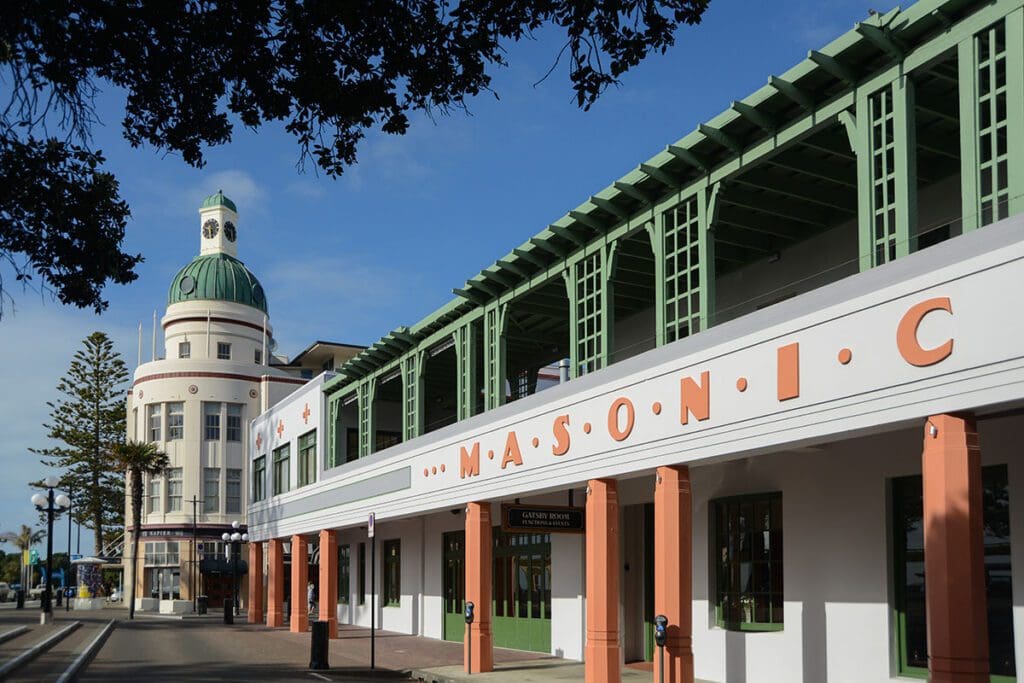 Art Deco Trust is a guardian, a storyteller, and an interpreter of unique national treasures.
The guardian of a collection of art deco buildings constructed after the 1931 Hawke's Bay earthquake and fire;
The storyteller of courageous people who were able to imagine a new city and adopt the energy and optimism of a modern art and design movement to create it; and
The interpreter of the spirit of Art Deco to audiences in Hawkes Bay, and the world.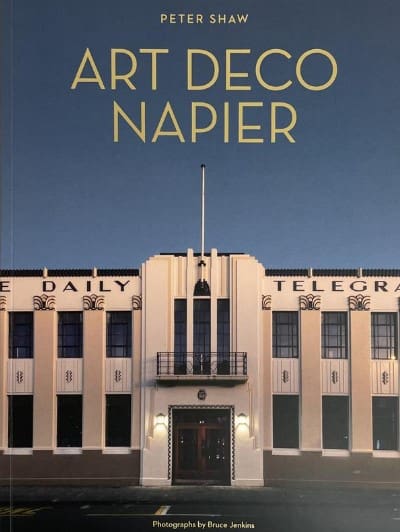 Art Deco Napier, 7th Edition, 2023
Text by Peter Shaw, Photography by Bruce Jenkins
$39.50.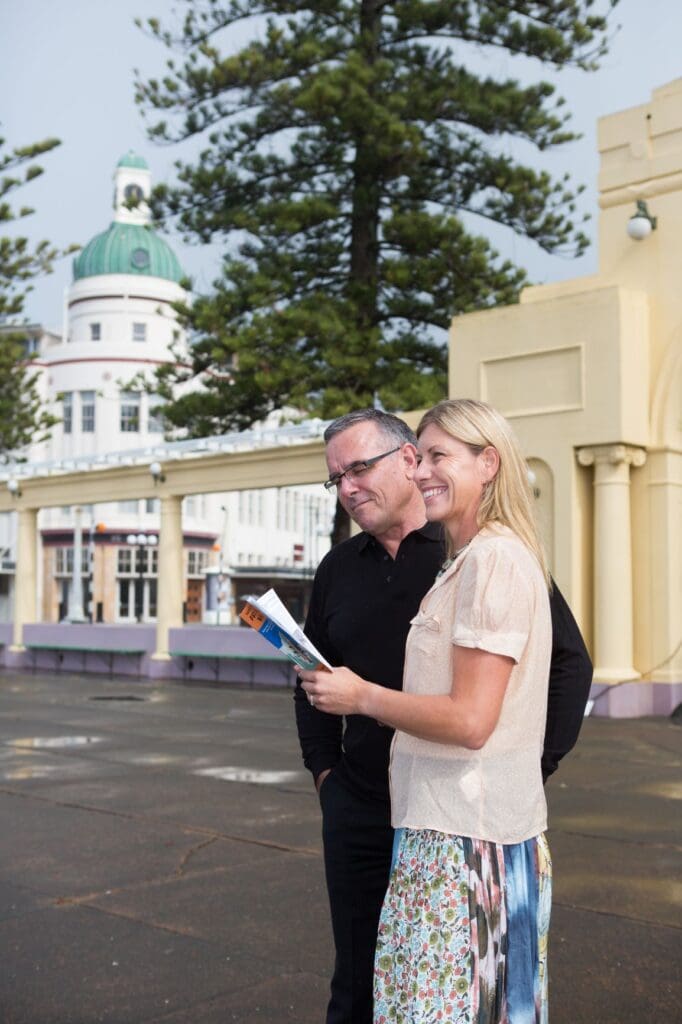 Self Guided Walk
Explore the Art Deco Capital at your own leisure.
Duration: 1 hour and 30 minutes
Price: $10
Purchase in store or purchase online
Learn about Napier
Explore the charm of Napier – New Zealand's Art Deco gem! Unearth its rich history, stunning architecture, and vibrant culture. Click here to learn more about Napier's captivating allure!