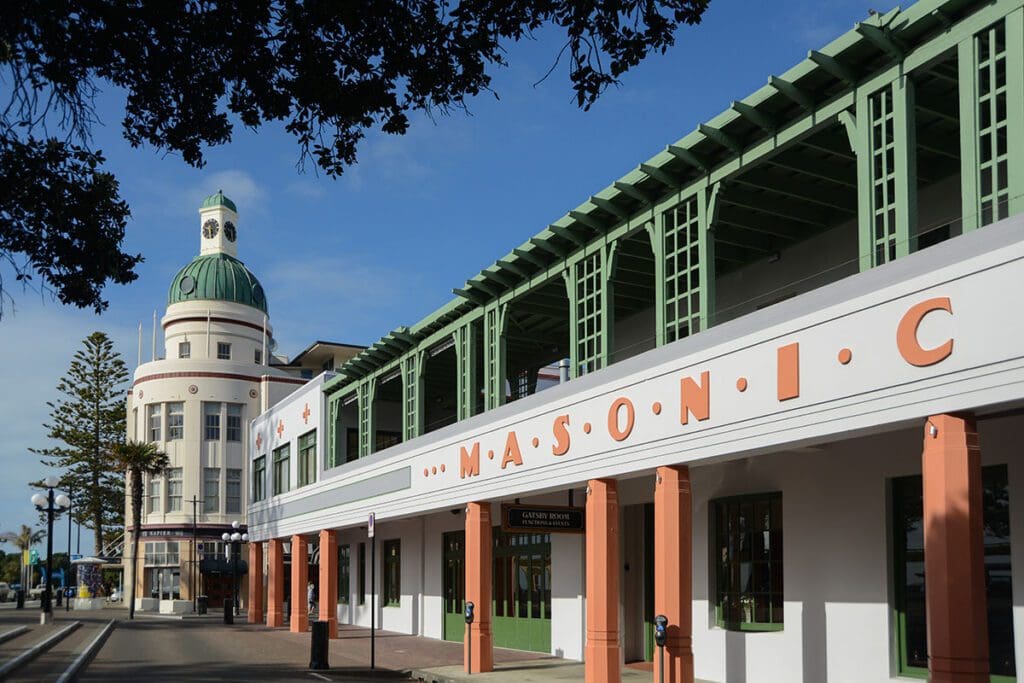 Become an Art Deco Trust Individual, Family or Lifetime Member and you will help us preserve, restore, promote and celebrate Napier's World Class Art Deco Architecture.
Member Benefits
As a member of Art Deco Trust, you'll receive these annual benefits:
An early emailing of the programme for our annual Art Deco events held every February and July, with a 'members only' booking period for these events;
A 10% discount on all purchases at The Art Deco Centre;
A complimentary Art Deco guided walk and a further discount of 10% on all other Art Deco Walks;
Our annual digital magazine, 'Art Deco City News' along with regular membership newsletters.
Most importantly, you'll know that you belong to a group of individuals, companies and organisations who are helping to promote and preserve Napier in a tangible and very effective way!
NOTE: Once payment has been confirmed – please check you 'junk' email folder if you do not see a confirmation email in your 'inbox'.
Thank you for your support!
Charity Registration # CC21328