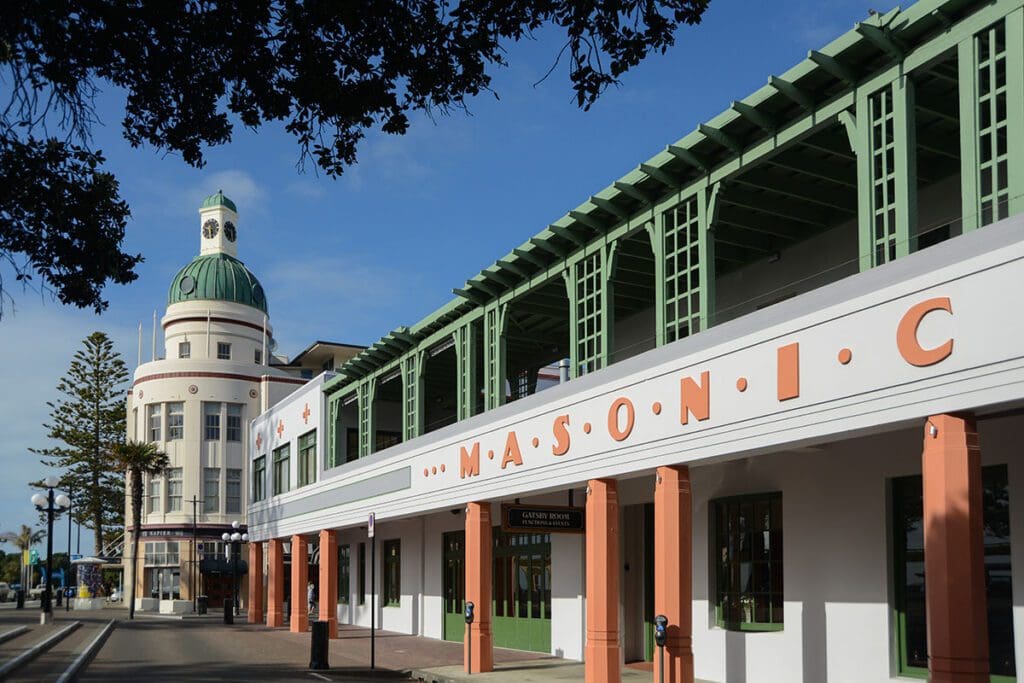 Support us on our journey to help protect, preserve promote and celebrate our Art Deco heritage.
Donate Today
Art Deco Trust Inc is a not-for-profit social enterprise with a mission to protect, promote and celebrate our art deco era heritage; we are the guardians, storytellers, and interpreters of the regions art deco era heritage following the devastating 1931 Hawke's Bay earthquake.
The Trust is generously supported by our community of art deco friends who enable us to ensure the spirit of Art Deco shines on!
Trust Donor directly contribution to our heritage preservation work via the Robert McGregor Heritage Fund, which annually distributes grants to building owners to assist their restoration of art deco era buildings for the community to enjoy.
The protection of our art deco heritage brings vibrancy to Napier, our unique city, promoting and celebrating our heritage generates tourism, economic prosperity, and engenders community pride and vitality. 
Tax deductible receipts will be issued for donations of $10 and above.  
Please check your junk email folder in case your receipt when there, if no email is received, please contact the Trust to have the receipt reissued.
Charity Registration # CC21328