Guided 2pm
The most complete Art Deco tour of Napier.
Duration: 2 hours and 20 minutes
Price: $31.50 (Adult), $5 (Youth) Free (Under 12)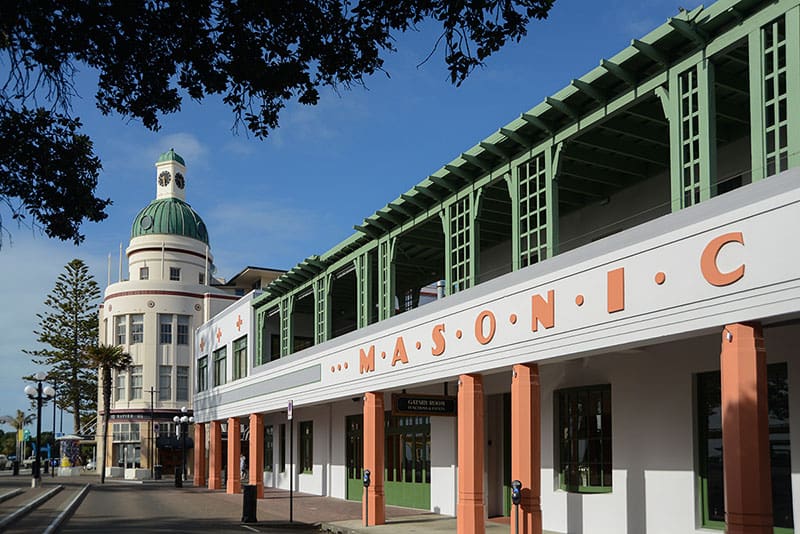 The most complete Art Deco tour of Napier, this extended guided walk begins at the Art Deco Centre with an audio visual introduction from your local guide.
You'll hear the dramatic story of the 1931 earthquake and discover Art Deco; the style of the times in the 1930s. Your small group will then depart on a one and a half hour guided walk through Napier's Art Deco Quarter, including visits to the interiors of some of the most stunning examples of this architectural style in the city.
On your return to the Art Deco Centre at 4.00pm you will be invited into the theatre to view a short film about our world famous Art Deco Weekend celebrations.
During the Winter months (1 April – 30 Sep) the 2pm walk will be 1.5 hours only.