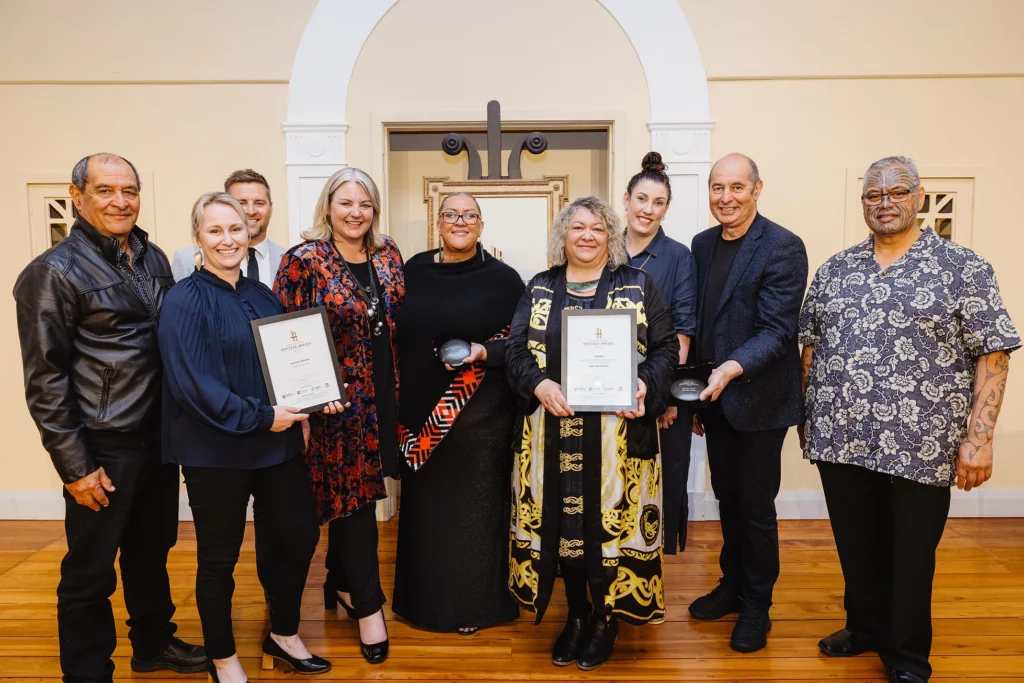 The Hawke's Bay Heritage Awards are held every two years to recognise excellence in heritage conservation and interpretation within the public and private sector.
Hosted every two years, Art Deco Trust produces the Hawke's Bay Heritage Awards.
The Hawke's Bay Heritage Awards are our region's opportunity to recognise and celebrate those whose talents and energies preserve our cultural heritage and inspire us to connect with our past, so that we can all feel more confident in our future. The people who called Te Matau-a-Māui / Hawke's Bay home in the past have left their mark on the place we all call home today; through their sites of significance, the places they built, the artifacts they left behind and the stories they told.
Their legacies gift to us our sense of place, our sense of belonging, our sense of identity. They tell the stories of our past and our progress as a region.
Ngā Ara Tipuna project team (image above) was the supreme winner of the 2022 Hawke's Bay Heritage Awards. Ngā Ara Tipuna is a Pā site interpretation project showcases the network of seven historic Pā sites located In the Waipukurau-Takapau area of Tamatea/Central Hawkes Bay.
A cultural and educational story telling tour has now been created, marrying the historic Pā sites with technology, to share a history and the stories of the people that is unique to Tamatea/Central Hawkes Bay.
Learn about Napier
Explore the charm of Napier – New Zealand's Art Deco gem! Unearth its rich history, stunning architecture, and vibrant culture. Click here to learn more about Napier's captivating allure!